Upcoming Events:
Explore The Series:
Other Benefits:
About us:



Sponsors and Partners: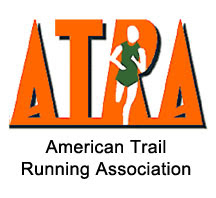 Clinics and Training



We have a complete training and support program to help you cross the finish line. Our goal is to make this experience a memorable one.

Not sure where to start, or what kind of workout to do? The clinics and training programs below provides a framework to enhance your fitness and enjoyment from running while minimizing the chance of injury. As well as training sessions tailored to your specific circumstances, the main benefits come from combined advice and guidance from professionals. Learn about them and join other Xterra runners get stronger, faster and minimize injury.





TRAINING or CLINICS
DESCRIPTIONS
LOCATION(s)


lifes2shortfitness

New to trail running or just want to hone in your rock hopping skills?
Or maybe you are looking for some camaraderie, expert coaching, to explore new trails and meet new running buddies?

Join the @lifes2shortfitness trail running group just for women!
In this 12 week program starting on April 1st, you will join other ladies for twice weekly coached runs at different trails all across the front range with the option to complete a summer trail race as a group!

Learn more/register now soon, spaces are limited!
Personal
Training
activacuity "positive guided imagery"

ACTIVACUITY™ FOR ENHANCED FOCUS, CONFIDENCE & PERFORMANCE FOR ALL ATHLETES. WHY ACTIVACUITY? 98% of athletes said that their mental state has had a negative effect on their running at some point. 92% of athletes say they have experienced negative self-talk when running, thinking about themselves in a negative, unrealistic or self-defeating way.

activacuity™ has been designed to encourage and facilitate users to develop a positive attitude and focus, both in athletic endeavors, as well as life in general. Regular use of the audio sessions promotes a positive perspective, and positive thought patterns. We invite you to use this powerful and valuable resource, and to discover your true potential..

GET SEVEN DAYS FOR FREE or subscribe through their website and save 15% off the annual rates available.
Mobile
App
Active at Altitude - Trail Running Camps

Active at Altitude has a series of Trail Running Camps with some of the USA's top trail running experts working with you to educate, challenge & inspire. Trail Running Camps located in Estes Park, CO: Spring camp – May 19–22, 2016 and Fall camp – September 15–18, 2016 with Nancy Hobbs Executive Director of American Trail Running Association.

XTERRA Trail Race Participants that register for one of the 2016 trail running camps will receive a free Orange Mud hand held bottle.


Estes Park, CO
HOT On Yoga

HOT On Yoga offer Hot and Power Vinyasa yoga classes taught by experienced, Yoga Alliance certified teachers in a spacious, heated and humidified room.

Xterra Trail runners will experience Yoga for Runners class a simple yoga routine that loosens tight spots, strengthens weak spots, and makes you a better, less injury-prone runner. "Core Focus" sequence focuses on your fitness and is designed to make you faster. "Recovery Yoga" sequence is engineered to rehab tired muscles and ready your body for your next run.

Join us 2nd Saturday of the month for a Yoga for Runners class. Drop in fee is only $7 per class for XTERRA runners


Colorado Springs, CO
CHECK BACK OFTEN!
With the recent launch of this new Xterra Colorado Trail Run Series website you can expect our Training list to grow over the next several months so please check back soon and often to support the wonderful organizations that make this event possible.