Upcoming Events:
Explore The Series:
Other Benefits:
About us:



Sponsors and Partners: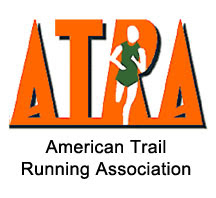 Xterra Trail Run, Castle Rock Colorado



Join us at our second year at Castle Rock Colorado's beautiful Phillip S Miller Park. At an altitudes of 6,200 feet this trail run is invigorating, highlighting the freshly cut soft surface trails that are a part of the town's largest ever park project. The trail race will begin near Castle Rock's state-of-the-art Miller Athletic Complex, a beautiful $30 million venue. The trail race course will showcase the newly constructed trails in Phillip S Miller Park and the single and double track trails. Don't forget to take in the impressive views of the surrounding scenic views of Castle Rock Colorado as the trail twists and winds over the flowing race course.

There are plenty to do for the entire family. The Philip S. Miller Park's outdoor space includes a playground with 60-foot slide, a 200-step challenge staircase, a turf field, and the Headrush Towers—40-foot and 80-foot towers that kids can climb up, repel down, or even free fall from.

Cup-Free Racing! Surveys shows most runners dislike paper cups at race aid stations. That is why XTERRA Trail Run Colorado Series have gone Cup-Free. That means less litter, trash, and waste.

Cup-Free Racing is Easy!


Bring your favorite personal hydration device. XTERRA handheld bottle, hydration belt/flask, or any other refillable container
Fill it at every aid station
Drink, it's that easy...

Peter Maksimow signature course!
The designer and course manager of our XTERRA Trail Run Series is Peter Maksimow, as known as "The Prez". An elite mountain, trail, ultra runner and member of the silver medal-winning US team at the 2015 World Long Distance Mountain Running Championships. His Instagram profile tells us a bit about him: @petermaksimow "Mountain runner, mustached crusader, Inov-8er, beer connoisseur, Kokopelli Kids coach, Head Honcho of Team Colorado, Barr Trail Mountain Race director, male model, American Trail Running Association, tree hugger, bearded perfectionist, award-winning home brewer, free thinker, Enduro Bite'er, faithful husband to Nora, Manitou Brewing Co'er, and all the other things I forgot to mention."

To list a few of Peter's accomplishments: 2X Team USA Long Distance Mountain Running team member (Zermatt, Switzerland 2015 team silver; Podbrdo, Slovenia 2016), Team USA Mountain Running (Wellington, NZ 2005, alternate), 7X Top Ten finisher at the Pikes Peak Ascent, 3rd at the 2016 US 30K National Championship (Colorado Springs, CO), 2nd at the 2012 Jeremy Wright Memorial North American Snowshoe Championship–Jeremy is the guy that first got me interested in Mountain Running, he was killed by an IED in Afghanistan--RIP soldier! (Vail, CO), 5th at the 2015 US 50K Road Championship (Long Island, NY), 4X Champion of the Greenland Trail 50K and 2nd fastest trail 50K run in the state of Colorado, 3:18:55 (Larkspur, CO). Peter is a sponsored by inov-8, Enduro Bites, Swiftwick Socks and Manitou Brewing Company.

With our signature Peter Maksimow designed trail course, coupled with 100% Colorado dirt trails, you are sure to experience exhilarating moments every runner lives for.



---


Why wait? - Get your pass today!

Race Limited to 500 entries Starting at $35






---

NOTE: REGISTRATION FOR AUGUST 4, 2017!




---






Click on the Map to Enlarge






The XTERRA Trail Run at the beautiful Phillip S Miller Park in Castle Rock Colorado has an Elevation Gain/Change of 615/1230 feet. The 20K route is two loops of the 10k route.

Event details and schedule:

Friday: Packet pick-up, Friday August 4th at the Runners Roost 9994 Commons St. Lone Tree, CO 80124 from 5pm to 7pm

Saturday: Packet pick-up and registration, Saturday August 5th at the Philip S. Miller Park from 11:00am to 4:00pm,
MAC (Miller Activity Complex) 1375 W Plum Creek Pkwy, Castle Rock, CO 80109

Race Day Information:

6:00am to 6:30am Race day registration & packet pick-up
7:00am-20K / 10K Start
7:10am-5K Start

Stuff You Get

All participants will receive the following:

XTERRA handlheld water bottle
Soft cotton race t-shirt – subject to availability for race day registrations
Finisher medal
Post Event Festival Grub
More to come!





---





LOCAL SPONSORS
DESCRIPTIONS
LOCATION(s)
Orange Mud
"Orange Mud designs bottle and bladder based hydration packs for runners. A focus on efficiency, quick to access pockets, breathability and utility can be seen in every design, and we encourage you to put some packs to the test! Our lifestyle line is a lot of fun too with the Modular Gym Bag being perfect for traveling around the world, heading to the gym, or the trail, plus many more packs and accessories to enhance your daily workout. We look forward to seeing you at the film festival!"


Cup-Free
Sponsor
INOV-8
Operating in over 60 countries, we pride ourselves in designing high quality, innovative products in both the running and performance training sectors. From the mountain summits of the Alps and Rockies to the desert wilderness of the Sahara and Antarctica, our adventures have led us to one single truth:The athletes' interaction with the environment is the single most important factor when designing products.With this sharply in mind and driven by a desire to deliver athlete-centric innovation, our range architecture caters for all terrains.Those who use our products seek fearlessness, adventure and to discover their edge.


Exhibitor
Sponsor
RUNNERS ROOST
RUNNERS ROOST OFFERS EXPERT ADVICE. Our expert and caring staff are invested in each customer that walks in our doors. We value personal relationships and making sure we get you the right gear for your run, whether that be on the road, trail or in the gym. See why the Roost experience continues to be voted the best in Colorado.


Exhibitor
Aid Station
CHECK BACK OFTEN!
You can expect our sponsors list to grow over the next several weeks so please check back soon and often to support the wonderful companies that make this event possible.