Upcoming Events:
Explore The Series:
Other Benefits:
About us:



Sponsors and Partners: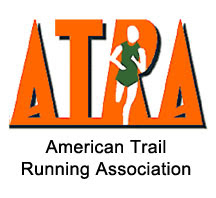 XTERRA Trail Run Colorado Series.




Runners looking to reach new heights will be in their element at the XTERRA Trail Run Colorado Series.

The Colorado Trail Run Series features four challenging races, all staged on high-altitude mountain trails. The combination of thin air and picturesque views off mountain ridges will leave runners breathless in more ways than one.

"Altitude is always a factor, especially for those coming from other states," said Steve Parker, the 2013 age-group champion for the men's 60-64 division of the XTERRA Colorado Series. "If you live in Colorado, it's a given and most of us are used to it."

Temperatures in Colorado can also drop to extreme lows, so the Colorado Series will avoid the winter months. The races in the series are scheduled for April, June, July and October. "It could be snowing one day, and 70 degrees the next, but that is the norm," series director Victoria Seahorn said of the Colorado weather. "It's perfect for trail runners, who will show up no matter what the weather is."

Such was the case in October 2011, when a snow flurry hit Colorado Springs, but the XTERRA Marathon of Trail Races still took place, with more than 200 runners getting to experience a trail run in the snow. "That's what running in Colorado is all about," Seahorn said. "The year before, the weather was perfect. Next year, who knows? That's part of the excitement. We have some races in the summer, and even at that time of the year, it can either be hot and sunny or cold and rainy."



Because of the sometimes extreme conditions, every race in the XTERRA Colorado Trail Run Series offers two or more course options – a "short" course for less-experienced runners and a longer course for experienced runners. The short courses are usually 10 kilometers or fewer; the long courses are usually 20 kilometers or longer. There are even two events in June and October that will offer 42K full marathon trail courses.

All of the races in the XTERRA Colorado Trail Run Series are open to runners of all ages and skill levels. Points will be awarded to the top age-group finishers of each race at the longest distance. However, if there is a half and a full marathon at an event, points will be given to both distances. At the conclusion of the series, each age-group champion will receive a free entry to represent Colorado at the XTERRA Trail Run National Championship.

"There are a lot of running series in Colorado, but what's different about the XTERRA Series is that it leads to something," Parker noted. "If you do well in the XTERRA (Colorado) Series, you can move on to the Nationals or Worlds, and that's a nice incentive."






Overall Event Info





All courses are subject to change due to circumstances beyond the control of ATevent LLC Management. This includes dates, times and trails used.
Trail distances are approximate and may be longer or shorter than what is advertised.
All Aid Station locations are approximate. There will be courses that only allows for one aid station. Bring your hydration device because there will not be any cups in our stations.
Aid Stations have water and Gatorade, First Aid, and snacks.
Course Cut off times – each event/course has a course cut off (maximum time to complete the course). If runners have not passed specific check points, their numbers will be pulled. Runners can complete the course on their own volition.
Headphones / Ear Buds / etc. You will not be disqualified from the race if you are seen wearing earbuds in both ears, but we strongly discourage it. Leave one ear open so you can hear people around you or trying to pass.
We love dogs, but please leave them at home. State Parks don't allow dogs on trails.
It is the athlete's responsibility to know the course. While we mark the course to the best of our ability with colored flags, signs, volunteers, etc., in the end it becomes the athlete's responsibility to know the course, based on the maps provided. We are not responsible for course sabotage or non-race personnel misdirecting athletes. And if you follow a pack of runners and know it's the wrong way, don't follow them. If there are any official course changes, a revised map will be posted on the website prior to the event and will be announced at race day prior to the start.





Registration Policy:

ATevents LLC does not authorize refunds at any time, NO EXCEPTIONS. The ATevents LLC transfer policy does not allow for transfers from event to event, but there are options – see below!

Participants can edit their information up to two weeks prior to the event.
Participants can transfer from one event category to another event category up to two weeks prior to the event.
Participants can only complete a transfer if the registrant is 18 years or older.
Please log into your registration account and select "My Events" to make any changes.
If you are unable to attend the event and/or do not show up for the event, your entry spot and race items will be released and sold to event day registrants. If the event is sold out, we do not sell no show's entries to race day registrants. Included registration items such as medals, t-shirts, and hats will not be mailed to participants who do not participate in the event they signed up for..





Natural Disaster Policy

– If an Act of God/Terrorism/Community Disaster occurs, what happens?


We make decisions based on safety first.
The municipality (Colorado State Parks, Colorado Regional Parks, National Park Service) will also make a decision based on park impact and participant safety.
Race courses and race date will be altered as seen fit by race management and the Park Services.
Athletes in a postponed race will be transferred to the rescheduled date at no charge.
Athletes that choose to not participate in the new event date can transfer to another XTERRA Trail Run Colorado Series (within the same season).
The XTERRA Trail Run Series cannot accept the risk of a disaster for everyone. Each athlete needs to accept the risk of his or her entry fee. There will be NO REFUNDS. The money you paid is spent developing that race.



Why? We do not save any money if the race is postponed or you choose not run. We have paid for every supply and service needed for that race. We pay for all race supplies or services associated with that race, regardless of the outcome. These include paying for permits, rangers, our staff, offices, administration costs all year. It's not ideal, and nobody likes wasting money, but we unfortunately cannot predict what will happen on race day.

Race Conduct – We will not tolerate any inappropriate behavior to any of our volunteers or staff. If you have a complaint, please direct these to Dae at info@XTERRAcolorado.com. Failure to follow this guideline will result in disqualification from the event and possibly being banned from future events. We're all out here for some fun, so let's have some!